The globe's best teams have landed in Thailand to compete at Free Fire World Series (FFWS) 2022 Bangkok
2022/11/24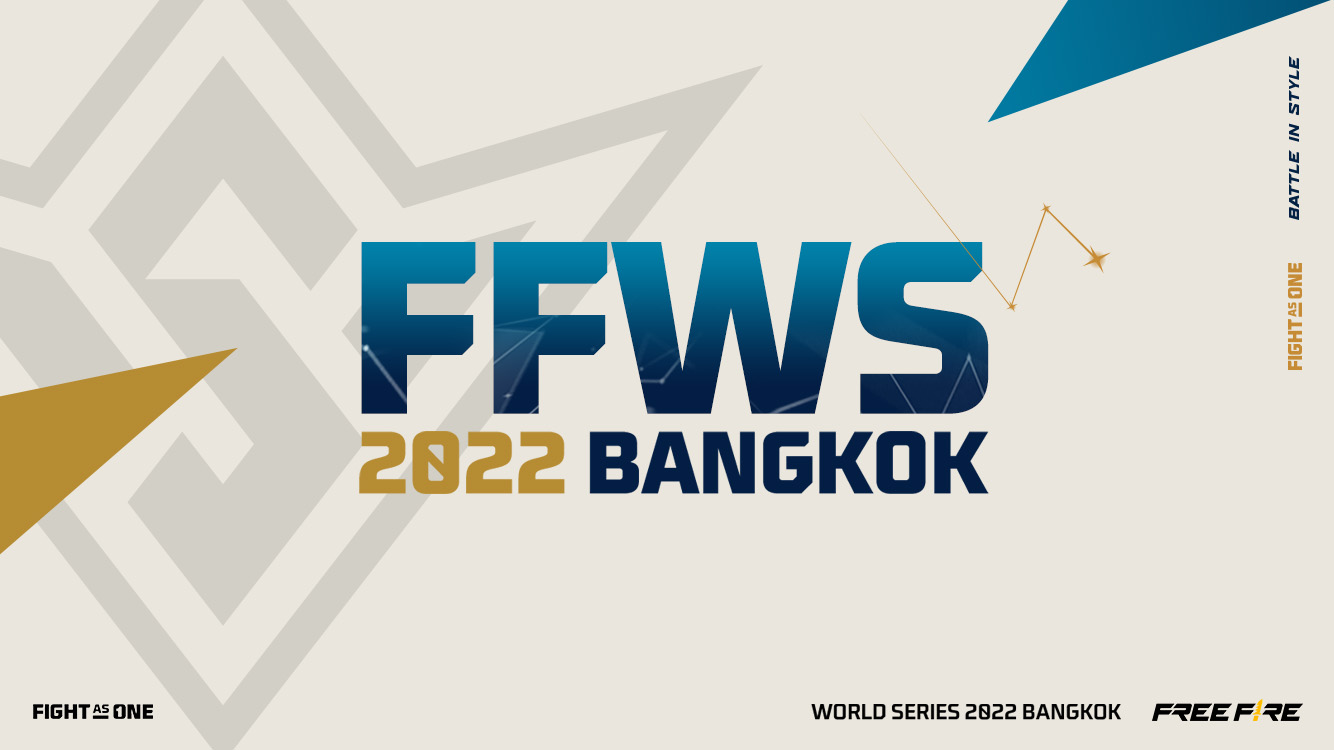 Garena's largest and most awaited tournament, the Free Fire World Series (FFWS), is set to return this month! Qualifying teams from around the world have arrived in Thailand to compete at the FFWS 2022 Bangkok Play-ins and Finals happening this weekend from November 25 to 26 at 10pm (GMT+8)!
The contestants battle it out in the Play-ins and Finals stages
Fans can expect a weekend of gripping action as the world's top teams battle in Thailand — the homeground of the champions of the previous 2 FFWS tournaments! During the most recent FFWS 2022 Sentosa which took place in May this year, Attack All Around had managed to beat defending FFWS 2021 Sentosa champion EVOS Phoenix by just 1 point, claiming the prestigious Championship title after making their way from the Play-ins. Both teams hailing from Thailand not only won the tournament, but also dominated the scoreboard, leading the other teams in the Finals by more than 15 points.
With FFWS debutant and blackhorse Nigma Galaxy qualifying as Thailand's first seed this World Series, and EVOS Phoenix as the second seed, fans are left wondering how the competition will unfold in Bangkok this weekend — will the Thai teams successfully defend their champion title? Or will fans witness an emerging league representative this season?
FFWS 2022 Bangkok will be divided into two stages: the Play-ins and the Finals, with both comprising eight matches. The stages will alternate between the maps of Bermuda, Kalahari, Purgatory, and for the first time in the World Series, Alpine, which features an arctic biome remarkably different from the other 3 maps.
At the end of each round, the teams will receive points based on their ranking and elimination. For each elimination, the team will secure 1 point. If any team wins a BOOYAH!, the team will obtain 12 points, followed by 9 points for second place and 8 points for third. In case of a tie, the team with more BOOYAH!s wins the tie-breaker.
Attractive in-game rewards up for grabs this November
This World Series, stand a chance to win exciting rewards by participating in several in-game missions and activities. From now to December 1, 5 time-limited milestones await players on the special themed interface — FFWS: FIGHT AS ONE. Through a series of fun daily missions, players can collect FFWS tokens for unlocking these milestones, which will gift finishers with rewards such as a backpack, esports card boxes, as well as a chance to walk away with the campaign's grand prize — Free Fire's newest pet, Arvon!
The FFWS tokens can also be collected through competing in games — players can hunt for tokens scattered in the maps in the Battle Royale mode, or be awarded with tokens after completing matches in the Clash Squad or Lone Wolf, and other special modes.
Avid Free Fire collectors can participate in the League Deck Collection event, where 12 limited-edition FFWS 2022 Bangkok esports cards, representing the different leagues and the World Series, are up for grabs. Upon collection of all 12 esports cards, players will obtain a Melee-Sickle, on top of a random reward box. Fans and players can also participate in the Popping Stars mini-game to snag a pickup truck as their reward, as well as a playtime event to earn tiered prizes.
The highly popular Pick'n Win event will also make a comeback this week. Before the Play-ins commence on November 26, fans around the world can be part of the FFWS 2022 Bangkok action by submitting their predictions for team rankings, the most lethal weapon used, as well as the ultimate FFWS 2022 Bangkok Champion. All participants of the voting will enjoy rewards regardless of their selection.
In addition to all that will be happening this weekend, fans and players can also tune in to a special music video, 'Fight as One'. The upbeat World Series-inspired track seeks to pump up fans and players, while highlighting the tournament's overarching concept of persevering against all odds and battling as one team. Catch a glimpse of Arvon, FFWS 2022 Bangkok's official mascot, as he embarks on a special transformation journey in the music video!
Stay tuned to Garena Free Fire's official social channels for more updates on the Free Fire World Series.