Play-Ins for the Free Fire World Series 2021 Singapore to take place on 28 May, 2021; Finals on 30 May, 2021
05/14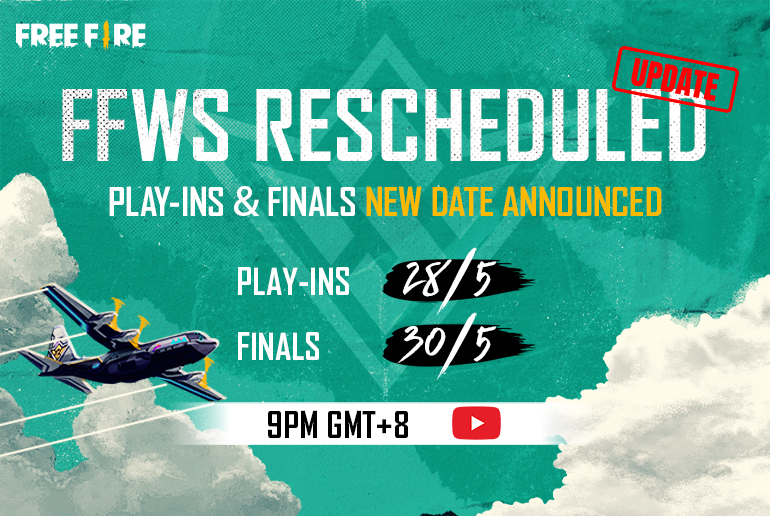 14 May, 2021 – The Play-Ins of the Free Fire World Series 2021 Singapore (FFWS 2021 SG) will now take place on 28 May from 9pm GMT+8. The Finals will take place on 30 May, also from 9pm GMT+8.
Maintaining the health and safety of all involved continues to be top priority. The date was shifted to accommodate the global pandemic situation and local public health protocols.
18 teams from 11 regions across the world will compete to be crowned FFWS 2021 SG champions. The Play-Ins will see 9 teams competing for 3 spots in the Finals. They will join the tournament's top 9 seeds for a chance to win a share of the US$2,000,000 prize pool – Free Fire's largest ever.

Check out the official FFWS 2021 trailer on YouTube: https://www.youtube.com/c/FreeFireEsportsOfficial