Free Fire Event Introduction - FFCS
2020/11/13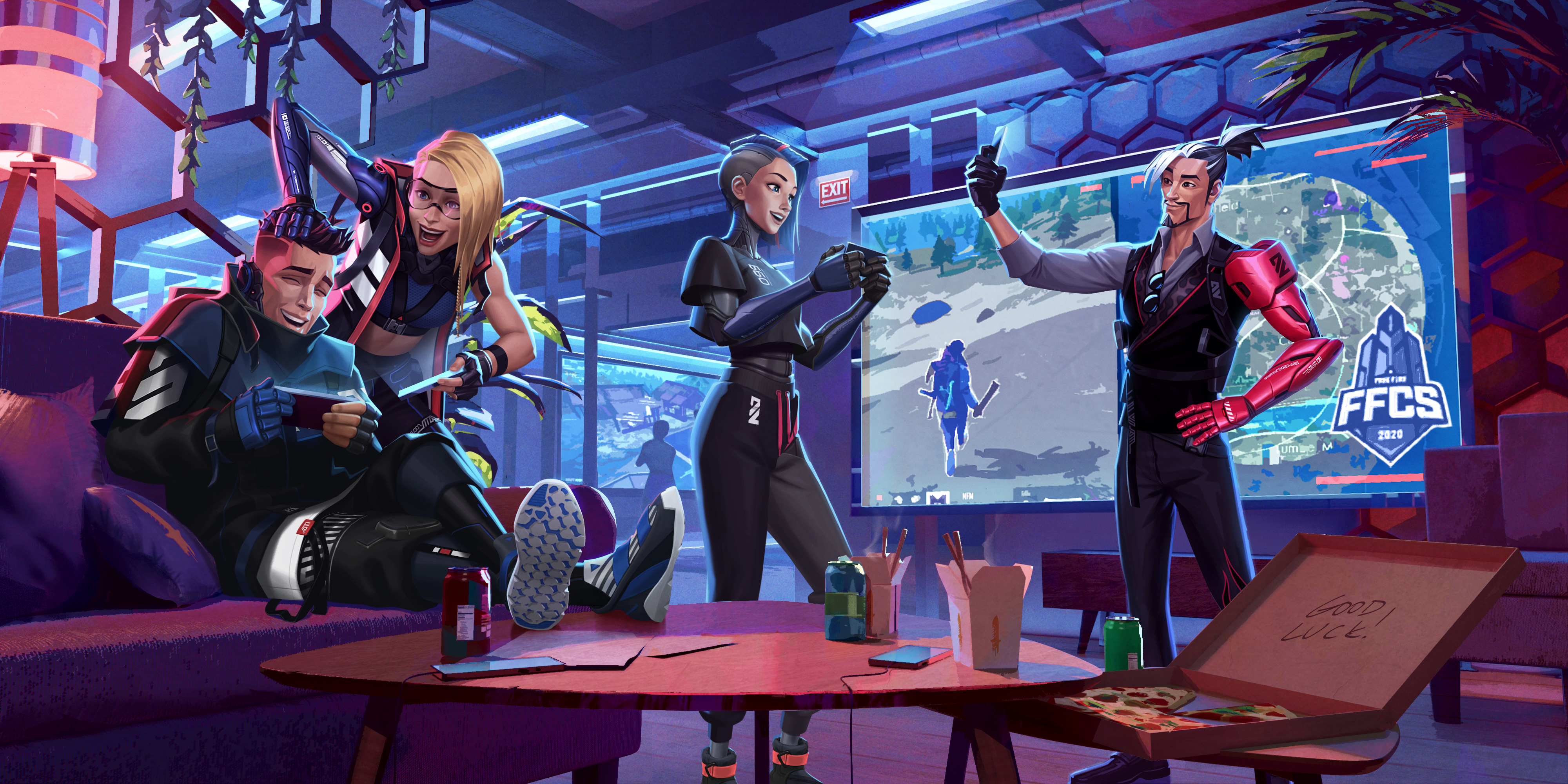 Want to win the game, but don't know how?
The first thing you need to do is - Squad up! Play with your friends!
After being familiar to your squad's tactics and improve your skill, you can start conquering the world! So it's time to -

Squad up and Conquer!

What will we bring to FFCS Big Event?
FFCS exclusive In-game lobby

FFCS exclusive event interface

New FFCS costume bundle

New FFCS collections

FFCS Theme Airplane Skin

FFCS Theme Decoration: Airdrop, Bonfire, In-game Bonus, and Airship
What's new in the FFCS event interface?
Cheer For Your Team

- Vote for teams to claim minor rewards

Pick'n Win - Guess the winner right to get Blue Hexagon token to exchange for rewards (exclusive FFCS Pin)
Watch Mission

- Watch live and reach viewing time to claim Triangle Token (exchange tokens)

Gamer Exchange

- Exchange exclusive rewards, using tokens
When will FFCS Big Event happen?
It will start from 20 November and close at 6 December.