FFCO Wildcard Finals Champions: Pro Nation
07/21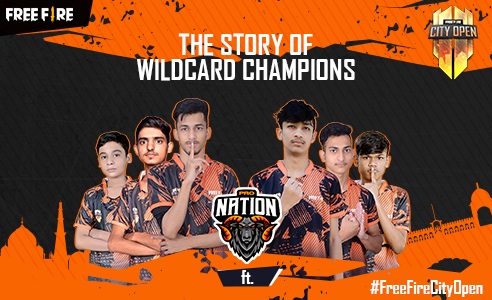 Having won the tricky Wildcard qualifiers, Pro Nation now find themselves in the National finals. The team impressed with a consistent showing which included 2 Booyahs and over 40 kill points. We speak to their captain, Raja Raturi to understand what he makes of the games he played and the games to come.
Q. Hi Raja, how does it feel to win the FFCO Wildcard Finals? How did your friends and family react to this win?
It was a great feeling after winning the FFCO Wildcard Finals as it was the first official tournament for my team. My family and my friends also congratulated me after winning the wildcard final and encouraged me to perform well in other tournaments as well.
Q. What was the competition like in the Wildcard finals? How prepared were you guys for the other teams?
The competition in Wildcard Finals was good I guess. There were quite a lot of underdog teams. The problem with underdog teams is that you know nothing about them, you never know their strategies, drop points, rotations etc. So they are unpredictable most of the time.
So we didn't get a lot of stuff to prepare for them, we just tried playing our natural game.
Q. What led to you winning the 2 Booyahs and of course the wildcard finals?
We had prepared some strategies in advance so that it was easy to be able to get 2 Booyahs and were able to hold the top position in the points table and won the FFCO Wildcard.
Q. Where do you think you and the team could have performed better?
We can perform better in Bermuda matches but can't do anything as zones take hard shifts and go far away from us. But we manage cover all points in other four matches.
Q. How are you preparing for the National Finals?
We are just working on polishing our skills. We will try pushing our limits in the National Finals. We are also working on our strategies more, and developing more synergy.
Q. Did you get a chance to watch the other regional finals? What did you think of them and which team do you think looks the most scary?
Yes, I watched all the other regional finals as well as play-ins, there will be some underdogs in the National finals as well but names like Head Hunters, 4UN×GXR, CAPTAINS will be tough competitors to watch out for.
Q. Can you tell us a bit about how the team was formed and how you guys came together?
My teammates were in my guild. We built the team from there and focused on working with our in-game friends.
For more information regarding Free Fire City Open, please visit https://ffco.garena.com/