Free Fire City Open: Wildcard Finals Team Reveal
06/30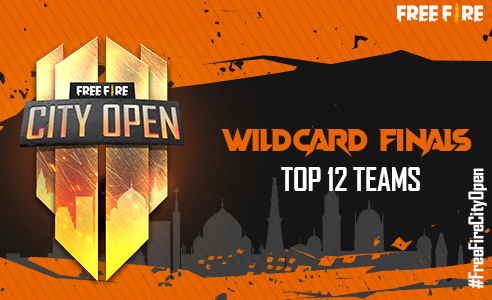 The last and final regional qualifier for the Free Fire City Open will see the Wildcard region play out its matches. It encompasses teams from all over India which will mean that we get to see an amalgamation of different play styles and strategies.

The following teams will be a part in the Wildcard regional finals of the Free Fire City Open:
1) TITANIUM ARMY
2) PRO NATION
3) 4EVER COOL
4) AOS ESPORTS
5) RISERS
6) CLASH WAR
7) DIE ANOTHER DAY
8) IDENTICALS
9) UMK GAMER
10) LCG ESPORT
11) HUSKIES
12) SHOOTING STARS
The Wildcard Regional Finals for the Free Fire City Open will be played out on 16th July and can be watched live on the Free Fire Esports India YouTube channel. Make sure to tune in and stand a chance to win an exclusive Wildcard jersey.
For more information regarding Free Fire City Open, please visit https://ffco.garena.com/