Free Fire Pro League 2021 Summer: Preview
06/25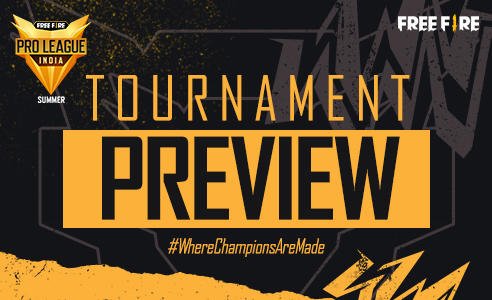 FFPL 2021 Summer is upon us with the first day of the league stage set to kick off later tomorrow. With some of the top teams in the region in contention, we are expecting some big games, massive plays and entertaining matches in the Pro League. With a INR 35 lakh prize pool on the line along with qualification to the Free Fire India Championship 2021 Fall season, Free Fire Pro League 2021 Summer promises to be a banger. Let's take a look at what's to come and what to expect.
Format and Schedule
The three week league stage will be played across the following days:
Day 1 - June 26
Day 2 - June 27
Day 3 - July 3
Day 4 - July 4
Day 5 - July 10
Day 6 - July 11
The top 12 teams from the league stage will move onto the grand finals. There will be no Play-Ins stage in between. The grand finals will be played on July 18 with the top 6 teams securing a direct slot in FFIC 2021 Fall.
The Teams
The following teams will be a part of the Free Fire Pro League 2021 Summer:
Group A:
1. Galaxy Racer
2. Team S8UL
3. Captains
4. Total Gaming Esports
5. PVS Esports
6. Life Hackers
Group B:
1. Team Chaos
2. Last Breath
3. Team D Esports
4. Ankush Free Fire
5. God Like
6. 4 Unknown
Group C:
1. Team Elite
2. TSM FTX (Initially Sixth Sense)
3. Lvl-Iconic
4. Survivor 4AM
5. Over Powered Boys
6. Yakuza Seniors
Free Fire Pro League 2021 Summer matches will go live each day at 6:00 PM IST on the Free Fire Esports India YouTube channel.