Free Fire City Open - Format Explainer
04/27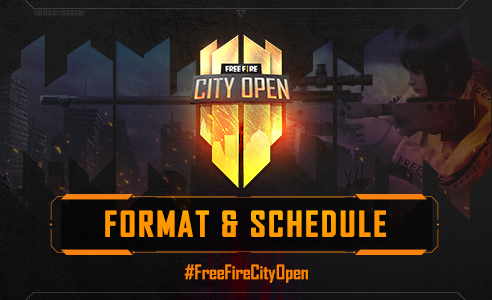 We hope you caught our latest Free Fire City Open announcement where we are proud to present the first-of-its-kind tournament with a new format and fresh perspective. While we have already covered the steps to take part in the FFC Mode Open Qualifiers earlier, here we take a look at how the entire tournament will progress.
The 4-month long national tournament will feature the top 12 Free Fire teams from across the nation as they compete to win from a prize pool of INR 60 lakh. These 12 teams will consist of the 10 top teams from 8 cities and two "wildcard" entries who hail from outside of these 8 cities. Survivors can sign up in-game through the Free Fire Cup (FFC) mode from today, 26 April until the match day on 30 April.
Participating Cities
The participating regions were chosen via a public poll. The cities that got the maximum number of votes made it to the top 8:
1. Delhi
2. Mumbai (Maharashtra)

3. Hyderabad (Telangana)

4. Ahmedabad (Gujarat)

5. Kolkata (West Bengal)

6. Chennai (Tamil Nadu)

7. Lucknow (Uttar Pradesh)

8. Visakhapatnam (Andhra Pradesh)
Tournament Format
The top 12 qualifying teams in the Grand Finals comprises of 8 teams, the winners from each of the participating cities that will be chosen basis their individual city finals; 2 teams selected from the Play-Ins between the teams ranked #2 to #4 from each of the 8 city finals; and 2 "Wildcard" entries which will be the best teams chosen from the rest of India, outside of the 8 participating cities.
Tournament Schedule:
FFC Registrations: 26th Apr - 30 Apr
FFC Matchday: 30th Apr 16:00 IST - 21:00 IST
More details about the regional schedule will be out soon. Stay tuned for the latest updates on Free Fire City Open!